The BLC team are old hands at running the European Challenge as it is one of our most popular language events but every year we are amazed by the enthusiasm of the students taking part and the brilliance of their end results.  This year's European Challenge was no different and we'd just like to share a few of the best moments from the day with you.
The Brief:
Students were split up into groups to include a good mix of students from different schools and with two different languages (as we like to make things as challenging as possible!).
Once divided into their groups, the students were then given a variety of marketing tasks around the basic premise of selling Stilton cheese overseas, including:
Choosing a trade fair
Booking a hotel for the fair over the phone – with a volunteer acting as the hotel receptionist
Making a mock-up of their trade stand
Creating a 30 second advert in the target language
Creating a flyer in the target language
Giving a 4-minute presentation: with two minutes allocated to 'selling Stilton to Lidl' in one of their group's languages with our volunteers providing a Dragon's Den style board and the other two minutes talking about what they have learnt during the day in their other language.


Students also had to put their culinary knowledge to the test by devising a new speciality pizza with Stilton and other ingredients sourced from around Europe.  There was nothing stinky about the end results and as usual we had a difficult task in choosing a winner! Eventually we settled on:


Winners: Breadsticks team with students from ACS International School and Guildford High School
Runners-up: Flatbread team with students from King Edward's Witley and Therfield School.
The feedback
We've had some great feedback so far from the schools who took part, including these kind words from the teachers who accompanied their students:
"Thanks for running such an enjoyable day!" – Ali
"Our pupils really enjoyed the day, so thank you very much. I think they particularly enjoyed the speeches at the start and felt they could understand much better how they might be able to use languages after school." – Catherine
For more information on how you can get your students involved in similar events please contact us on 01949 860167 or email Sally today.
Espionage came to Oundle School last Tuesday as BLC were proud to co-host 'The Word is not Enough' with our friends from GCHQ.
10 teams took part. Befitting the secret nature of the task at hand, students were known only by their first names and represented sections from 001 – 010 – no fancy team names today.
Tasked with cracking a drug smuggling ring in about 3 hours(!), the participating students faced encryption and decryption, coded audio messages, an introduction to a new foreign language and the kidnapping of their teachers (some were more bothered by this than others). Perhaps even more stressful was a 4 minute presentation of their findings to a panel of judges.
One of the GCHQ representatives remarked that the reason he enjoys this challenge so much is because it truly represents much of the work that GCHQ linguists undertake, albeit with a swifter resolution than is usual. It also provides yet more proof, for those who need it, that the world of languages is a dynamic and exciting one, opening up careers in many fields beyond the traditionally cited ones of teaching and translation.
All 60 students worked extremely hard, facing the tough challenges that were thrown at them with initiative, persistence and good humour. But every competition must have a victor, and the winners of a trip to Bletchley Park, kindly donated by GCHQ, were Birkdale School in Sheffield, with the runners-up coming from Oundle School.
A final thought for you…is it pure coincidence that both times we have run this event, the winning team has been Section 007, or does someone out there know something we don't…???
We recently held an event to promote all things Spanish and Latin American at the University of Nottingham.  Students from Tupton Hall School, St. George's Academy, St. Saviour's and St. Olave's School, and Trinity Catholic School took part in the language event earlier this month and the feedback so far has fantastic!
Here's what St. Saviour's and St. Olave's School had to say about this event:
"Thank you for organising such a brilliant day. Although our girls aren't very used to be out of their comfort zone, the nature of the activities, in particular the afternoon one, encouraged them to integrate and work as a team with kids they had never seen before."
"It was a healthy and necessary opportunity for them and I hope they will have more opportunities to take part in activities of this kind in the future."
"The way the event was planned and organised was really good in my view and the contribution of your language students was brilliant. They were fun, dynamic, engaging and really supportive to the students. Some of them were particularly inspiring for my students and they definitely made an impact on them – my girls are now researching about language courses at university and career choices involving Spanish!"


Please contact us if you would like more information about taking part in events similar to this.

We have two final events approaching at the end of this term for which we are now seeking some volunteers. Please help us to inspire young people to keep up their languages. Please do let us know if you are able to volunteer. We are able to pay expenses.

International Day, Wednesday 6th July 2016. In-school event at Bishop Stopford School, Kettering
This event is for their whole Year 8 (12 – 13 year olds) and we shall be running a World Trade Game in the morning for which we need people with a variety of languages and international backgrounds to help and advise (no preparation needed!). In the afternoon the students will be experiencing two different language tasters, so if you have an unusual language to offer we'd love to hear from you. If you come for the morning you will still be very welcome to stay and experience one of the other language tasters.

Into the Arab World, Friday 8th July 2016 at RAF Cranwell near Sleaford (regional event)
This year's RAF event will allow students to experience a very different language in the context of the work RAF linguist. As well as the RAF linguists we are looking for others to help who have had experience in the Arab world and/or can speak Arabic, even if it is only a small amount that will help students who have never learnt Arabic before. In the afternoon we want to run some short cultural sessions of 15 – 20 minutes for around 12 students each time in a carousel , so if you might be able to run one for us on Arabic food, Arabic dress, Arabic script, business etiquette or something similar we'd love to hear from you.

We are grateful for any support you can give and we look forward to hearing from you!

Please contact us today if you would like to get involved

We are urgently looking for speakers of French, German, Italian or Spanish to help out at a Business Language Champions event in Stamford, Lincolnshire.
The event takes place on the 3rd of February 2015 and we would really love to have a couple more volunteers involved.
You don't need to necessarily have a high level of proficiency in the language but what would be really helpful is a sales or marketing experience.
If you think you could help please contact us today!
Many thanks 🙂
The University of Nottingham are holding their annual Film Workshops for AS pupils on 1st and 2nd July 2014. The workshops, which run in the morning from 9.30 – 12.30 and in the afternoon from 13.00 – 16.00, will be held in the Hallward Library Screening Room at the University.
There's an exciting range of films on offer and not just for those studying languages. All films will be subtitled and the Russian and American films would be very appropriate for a range of audiences, including pupils studying History and General Studies as well as those studying Russian or American literature
The post-film workshops will be an excellent opportunity for students to practise their language, cultural or film analytical skills. Activities will be appropriate to AS/A2/IB levels and will be led by University of Nottingham academic staff and post-graduate students.
The timetable is as follows:
| | |
| --- | --- |
| Film | Time |
| 1st July 2014 |   |
| Das Wunder von Bern/The Miracle of Bern (2003) | 9.30am |
| La Haine (1995) | 1pm |
| 2nd July 2014 |   |
| Last of the Mohicans (1992) | 9.30am |
| Vanished Empire/ Izcheznuvshaia imperiia (2008) | 1pm |
If you would like to find out more information or book places for your pupils for these film sessions please contact clas-events@nottingham.ac.uk by June 16th
We are now approaching our busiest term as year 9 students prepare to choose their option subjects. We are looking for volunteers to help promote languages at various events and our thanks go to those of you who have already offered your support.
We have many events planned for the new term but here are a selection that we are looking for support with:
REGIONAL EVENTS

1. Language and Business Masterclass: 'Unravelling Russia', 30th January 2014 at the University of Nottingham. We would like volunteers who can speak some Russian, are Russian or who travel to Russia regularly on business.

2. SCOOP! 6th February 2014 at Beauchamp College in Leicester. Language and Journalism day.  We will welcome BLCs who have a good level of French, German or Spanish or who have experience in the media.

3.Language and Business Masterclass: 'Journey to Japan', 28th February 2014 at Brooksby Hall near Melton Mowbray – We need volunteers who are Japanese or who have learnt Japanese or who have significant experience working with Japan.

4. European Challenge, Tues. 25th March at Nottingham Girls High School. Volunteers with French, German or Spanish (doesn't have to be at a particularly high level) or experience of selling and marketing in Europe

5. Flying High, 3rd July at RAF Cranwell, nr. Sleaford. We will need volunteers with French, German or Spanish, possibly also Russian (doesn't have to be at a particularly high level)
INDIVIDUAL SCHOOL REQUESTS
Oakham School International Marketing Challenge, 18th June 2014 – In particular we are looking for someone with international marketing experience for the morning.

Bishop Stopford School, Kettering, International Day 9th July 2014  – Any language or background would be very welcome.
If you would like to help out at any of these events please contact us for more information.
From past experience we know that schools like to be informed well in advance of our forthcoming events so to celebrate European Day of Languages today – 26 September – we thought we'd share news of 5 regional events we have planned for the coming academic year.
In brief the events that we have so far on the calendar are:
25th November 2013 – The War of the Words 2013, a debating challenge in French at Ratcliffe College, Leicester
30th January 2014 – Russia Day at the University of Nottingham
6th February 2014 – SCOOP! A Languages and Journalism event at Beauchamp College, Leicester
25th March 2014 – European Challenge, a selling and marketing event at Nottingham Girls High School
3rd July 2014 – Flying High, a team challenge with the theme of flying at RAF Cranwell near Sleaford
All our regional events run for a full school day, with registration from 9.00 for a prompt 9.20 start and finishing at 3.30pm. Currently we are expecting to charge £150 per team for each of these events. This may change nearer the time as a result of funding bids, but in the meantime, please budget accordingly!
We would like to wish you all a very happy European Day of Languages and hope to see you soon at one of our events 🙂
On behalf of our team here at Business Language Champions we'd like to welcome you all back to the start of the new academic year.  We hope you have all enjoyed a lovely summer break – particularly as we actually had some sunshine this year 🙂

We have got plenty of exciting news to share with you so please do keep reading our blog to stay up to date with the latest events we have planned for 2013/2014.

We have just added some new case studies to our website to show you how some of our Business Language Champions have been sharing their expertise with local school students – all with the aim of getting more youngsters enthused about continuing with their language learning.  You can read our new case studies on recent War of the Words and Journey to Japan events by visiting our languages case studies page.

Please do watch this space for more news on our upcoming language events and how your school or business can get involved.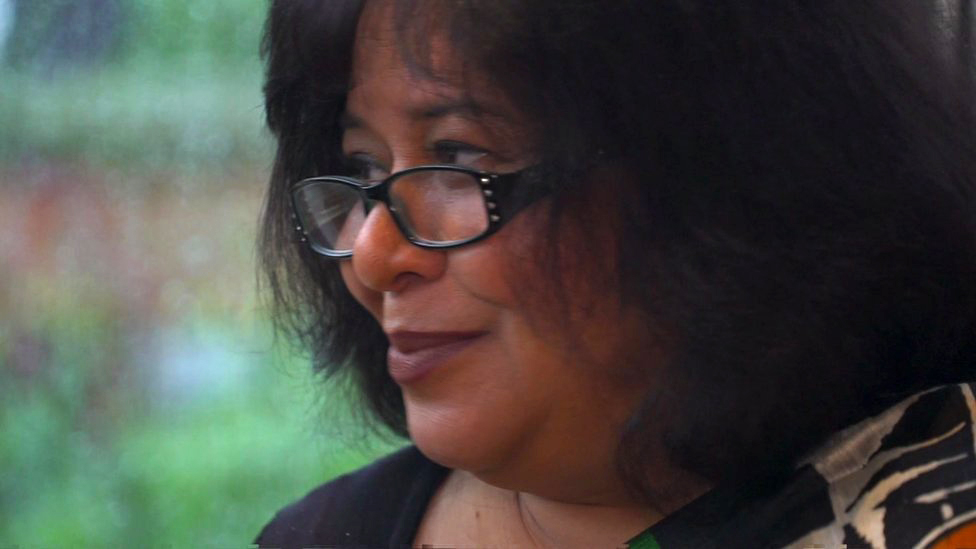 BBC analysis shows a 26% ethnic pay gap at some of the UK's best-known universities. [...]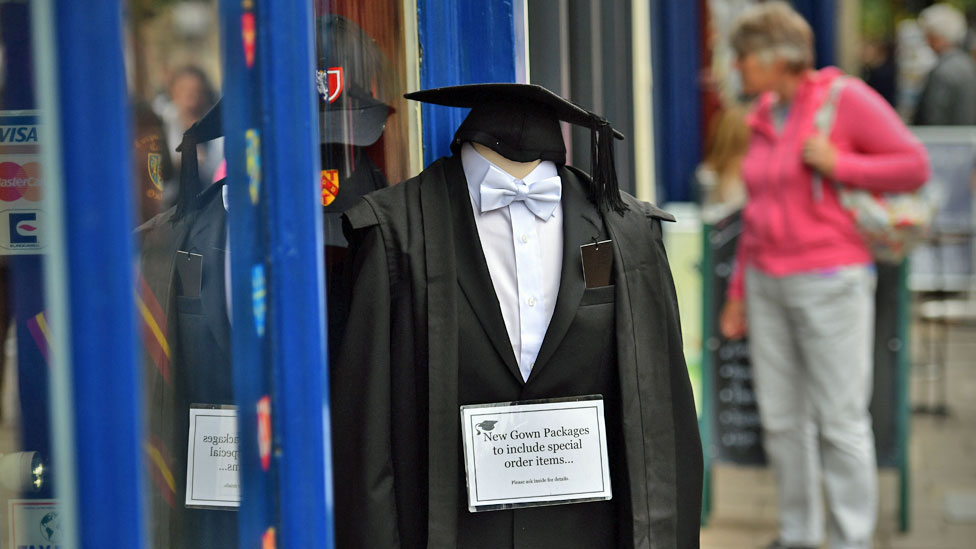 More Oxbridge places go to a handful of private schools than 3,000 state schools put together. [...]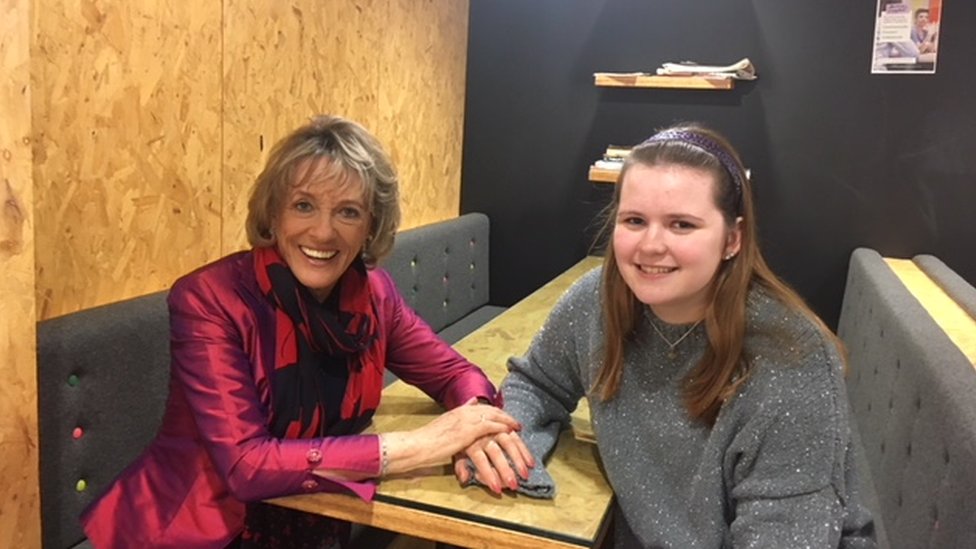 Childline founder says mental ill health epidemic is partly down to the fragmentation of the family. [...]