If you have always wanted to inspire the next generation of linguists, then there's no time like the present!  We urgently need help from anyone who can participate at these school language events:
Wednesday 28th June Flying High at RAF Museum in Cosford, Shropshire. As you can see we are moving into the West Midlands, so we realise that this will be too far for most of you. However, do you have any language contacts in the West Midlands that might be able to help? In particular we are looking for people with German – the level doesn't need to be particularly high as the students are year 10, so first year of GCSE. We are able to pay reasonable expenses. French and Spanish will also be involved.
Wednesday 5th July International Day at Bishop Stopford School in Kettering for Year 8. We run a World Trade Game in the morning, where we welcome volunteers with any international experience or language. In the afternoon we are asked to run language tasters in more unusual languages, particularly Chinese. We can help with a template for this. If you can do either the morning or the afternoon, that would be really helpful, and if you could do the whole day, that would be fantastic. Our budget for this is rather limited, so we would prefer  volunteers living within a 30 – 40 mile radius of Kettering. The school is within walking distance of the station.
If you are free on either of these days and would like to get involved please contact us or feel free to share amongst your multilingual friends and colleagues!
Thank as always for your support 🙂
We recently held an event to promote all things Spanish and Latin American at the University of Nottingham.  Students from Tupton Hall School, St. George's Academy, St. Saviour's and St. Olave's School, and Trinity Catholic School took part in the language event earlier this month and the feedback so far has fantastic!
Here's what St. Saviour's and St. Olave's School had to say about this event:
"Thank you for organising such a brilliant day. Although our girls aren't very used to be out of their comfort zone, the nature of the activities, in particular the afternoon one, encouraged them to integrate and work as a team with kids they had never seen before."
"It was a healthy and necessary opportunity for them and I hope they will have more opportunities to take part in activities of this kind in the future."
"The way the event was planned and organised was really good in my view and the contribution of your language students was brilliant. They were fun, dynamic, engaging and really supportive to the students. Some of them were particularly inspiring for my students and they definitely made an impact on them – my girls are now researching about language courses at university and career choices involving Spanish!"


Please contact us if you would like more information about taking part in events similar to this.
Students from across the East Midlands took part recently in our Marketing in the Making Business Language Champions event.  The day was aimed at promoting the value of language skills in the workplace, particularly in a marketing environment and the students produced some fantastic videos working with their BLCs.
Here are the results of their hard work:
Oakham School working with Long Clawson Dairy
Melton Vale Post 16 Centre working with ?
Melton Vale Post 16 Centre working with Loughborough University
Fullhurst Community College working with K S Composites
De Lisle Academy working with Community Heartbeat Trust


De Lisle Academy worked with Martin Fagan from the Community Heartbeat Trust, who put defibrillators into communities, to produce this clear video with great camera use!


Uppingham Community College working with Mars Food

It's a funny old debate, this science vs humanities one. And now Mary Beard is weighing in. Her June 11th blog for the TLS bemoans the fact that of the 12 regius chairs created in the UK to mark the Queen's 90th birthday, not one has been in the humanities or the social sciences. It's not that she in any way begrudges the chairs that have been awarded to the sciences, but rather it feels to her as though humanities have been side-lined into the ornamental category, not a valued part of our thrusting, digital, 'modern' economy.


Similarly, there has, for some time, been concern within the languages community who feel that the entirely justifiable promotion of the STEM subjects through big, high profile campaigns has been to the detriment of humanities generally, and particularly languages. Sometimes it's hard not to agree.

My daughter has just finished her GCSEs and has been choosing A levels. She is the only person in her sixth form to elect to continue with two modern foreign languages, Spanish and German. (Take up of languages at her school is generally rather low, despite excellent teaching staff.) But she is also continuing on with maths. Very many of her cohort has chosen to continue with 3 sciences at A level plus maths. She has asked several of them why they have made this choice. Some have a clear idea – a career in engineering or medicine, for example. Some, though, are taking them with a heavy heart, with the vague idea that they are 'useful' and will lead to well-paid jobs. Often parental pressure is at play.

I have two rather strong objections to this. Firstly, the notion that sciences are useful and languages are not. A quick Google search confirms my suspicions: the ability to speak English, Spanish and German fluently enables you to communicate with around 13% of the world's population (vs 5.5% if you only have English) which includes 4 out of the 10 largest economies in the world. Can someone please explain to me why that will not be useful? And then there are the cultural implications. The study of a language usually entails going to live in another country, which, in turn, entails a greater understanding of the people – who they are, why they have the values they do, their history, their literature, their religion. It's pretty self-evident in today's global society why this is useful. If you have to ask, then you probably shouldn't be reading this blog.

It's clearly a total cul-de-sac of an argument to suggest that one body of subjects is more valuable or useful than another. Well taught, both will give you a high level of knowledge and each will bring you ancillary skills such as reasoning, research, communication, attention to detail – the list goes on.

Secondly, I find it altogether depressing that children from the age of 16 are being encouraged to study subjects that they don't even necessarily like. Education is about so much more than being able to get a job at the end of it all, like some kind of awful, inexorable conveyor belt. What happened to the love or learning, education for education's sake? Loving what you do is key to fulfilment in later years. You spend too much time at work to be miserable doing it.

But, in any case, STEM and languages are not mutually exclusive. I love the Renaissance ideal of a well-rounded education, the passion for learning which encouraged people of that age to develop their abilities in all areas of accomplishment: intellectual, artistic, social and physical. Man was considered limitless in his capacities for development, and thus should try to embrace all knowledge. (My thanks go to the polymaths at Wiki for pulling this together so succinctly for me!).

At BLC our events aim to showcase as many different options as possible. As well as discussing straight language learning, including ab initio at university, we also create events that combine languages with business, journalism, espionage (!) and, of course, STEM. So we have been delighted to work closely with the Institute of Engineering and Technology (IET) and the National Space Centre in Leicester to come up with an activity day that combines languages with physics, maths, engineering and architecture, all in one harmonious bundle. We have called this our International Space Challenge and we would love to share the resources we have created with you so you can run your own languages and STEM day. Please contact us today for more information.

Last year's International Space Challenge winners, City of Derby Academy, enjoyed their prize last week  – a masterclass at the National Space Centre in Leicester.  The students put a lot of hard work into the challenge itself and it was a delight to receive the following feedback from Andy McMurray, Head of Teaching and Learning at the National Space Centre, who ran the masterclass:
"During the Masterclass the student's attitude and commitment was outstanding – they arrived early and I don't think they will leave the Centre until we shut and ask them to leave! All the students wanted to pass on their thanks for the opportunity and through themselves at the tasks and took full use of the opportunity.
After the session I had a verbal feedback with the teachers about the whole programme it was hearing their comments that I started to understand the impact of this project. The teachers spoke of a "material impact on the students' confidence and aspirations" following the previous rounds and then winning the final. They were suggesting that we made a difference to GCSE outcomes and destinations – all anecdotal because we had no prior data but these were
experienced teachers who know their students.
The language teacher said how, following the final, the students were "much more confident in speaking language".
All the students are going to college to study either A-levels or BTEC level 3 – all with a STEM component and some with a language. Their interest in space has continued with good GCSE Astronomy results expected. Being able to struggle and fail and yet, in the end, succeed was a knew experience to the students and it was this aspect, according to the teachers, that gave a noticeable boost to the students' confidence. As one teacher put it "things like this don't happen to these students".
Overall the teachers said 'this was the best event they have ever been involved in' and they either want to take part in it again with us or 'run the same thing ourselves as it clearly made such an impact'."
This is brilliant feedback and we'd like to thank everyone who has taken part in and supported this event.  To find out more about our International Space Challenge or the other language events we run in schools please contact us on 01949 860167 or email Sally Fagan.
This year's winners of SCOOP! our languages and journalism event, enjoyed their prize recently when they visited the Independent in London.
The team of Year 12 students from Oakham School in Rutland were victorious in the languages and journalism event, which we ran back in March and as a well-deserved reward for all of their hard work, enjoyed a day out at the Independent.  The budding linguists, who competed in French to win this year's SCOOP! title, were treated to a  tour from Deputy Managing Editor Sean O'Grady and a talk from Ally McKay on the sports desk.
By the looks of these photos we'd say they enjoyed it!
If you'd like to find out more about SCOOP! or how you can enter your students for any of our language events please contact Business Language Champions on 01949 860167 or email Sally Fagan.
We're inviting students from across the East Midlands to take part in an exciting event to improve their language and science skills.  The International Space Challenge 2015 will take place in the autumn term, with the winners receiving a special day out at the National Space Centre in Leicester.
This event is aimed at 2015/16 Year 10 and 11 students who are taking languages and science and will give them the opportunity to use and improve their skills as well as increasing their understanding of how languages open up career possibilities.
This event was piloted in Derbyshire last year and thanks to funding received from the Institution of Engineering and Technology and the Institution of Mechanical Engineers we are able to extend the challenge to students across the East Midlands for 2015.
The challenge will consist of three stages:
1. Preliminary round – Making a short video
2. Semi-final – Ten best teams from each county battle it out at morning event
3. Final – best two teams from each semi-final face a final day challenge at the beginning of December
Interested in applying?
If you would like to enter one or more teams of students for this year's International Space Challenge, here's what you need to know:
Teams must have six students (all of whom need to be studying the same language)
Each team should submit a 3-minute video based on the criteria outlined here – ISC video challenge – Prelim round
Videos must be uploaded by Thursday 17 September 2015
If you would like to take part please let us know by Friday 30th June 2015
This challenge is initially open to schools with higher pupil premium percentage.  Please email Sally Fagan now to discuss eligibility.
We are delighted to announce that we have now finalised our programme of regional school language events for this year and have updated our website to contain all the new opportunities available to schools looking for inspiring language events.
For instance you may be interested in the first event –  the European Challenge.  As this was so popular last year, we are running it twice in 2015 once in the South of the region and once in the North. We have limited numbers for all events, so please make sure you apply in good time!
Here's an overview of what else is going on:
3rd February 2015 European Challenge – sales and marketing event for Year 10/11 Stamford Welland Academy
12th February 2015 European Challenge – sales and marketing event for Year 10/11 Nottingham Girls' High School
6th March 2015 SCOOP! – languages and journalism event for Years 12/13 St. George's Academy, Sleaford
24th March 2015 The Challenge of China – a language and business masterclass for Years 9 – 13 University of Nottingham
21st April 2015 GCHQ Day – languages in intelligence and security for Years 9+ Joseph Whitaker School, Mansfield
1st July 2015 Flying High – languages in the RAF for Year 10+ RAF Cranwell, nr Sleaford
You can find more information on our Opportunities for Schools page or you can contact us here at Business Language Champions to find out more.
The University of Nottingham are holding their annual Film Workshops for AS pupils on 1st and 2nd July 2014. The workshops, which run in the morning from 9.30 – 12.30 and in the afternoon from 13.00 – 16.00, will be held in the Hallward Library Screening Room at the University.
There's an exciting range of films on offer and not just for those studying languages. All films will be subtitled and the Russian and American films would be very appropriate for a range of audiences, including pupils studying History and General Studies as well as those studying Russian or American literature
The post-film workshops will be an excellent opportunity for students to practise their language, cultural or film analytical skills. Activities will be appropriate to AS/A2/IB levels and will be led by University of Nottingham academic staff and post-graduate students.
The timetable is as follows:
| | |
| --- | --- |
| Film | Time |
| 1st July 2014 |   |
| Das Wunder von Bern/The Miracle of Bern (2003) | 9.30am |
| La Haine (1995) | 1pm |
| 2nd July 2014 |   |
| Last of the Mohicans (1992) | 9.30am |
| Vanished Empire/ Izcheznuvshaia imperiia (2008) | 1pm |
If you would like to find out more information or book places for your pupils for these film sessions please contact clas-events@nottingham.ac.uk by June 16th
We are now approaching our busiest term as year 9 students prepare to choose their option subjects. We are looking for volunteers to help promote languages at various events and our thanks go to those of you who have already offered your support.
We have many events planned for the new term but here are a selection that we are looking for support with:
REGIONAL EVENTS

1. Language and Business Masterclass: 'Unravelling Russia', 30th January 2014 at the University of Nottingham. We would like volunteers who can speak some Russian, are Russian or who travel to Russia regularly on business.

2. SCOOP! 6th February 2014 at Beauchamp College in Leicester. Language and Journalism day.  We will welcome BLCs who have a good level of French, German or Spanish or who have experience in the media.

3.Language and Business Masterclass: 'Journey to Japan', 28th February 2014 at Brooksby Hall near Melton Mowbray – We need volunteers who are Japanese or who have learnt Japanese or who have significant experience working with Japan.

4. European Challenge, Tues. 25th March at Nottingham Girls High School. Volunteers with French, German or Spanish (doesn't have to be at a particularly high level) or experience of selling and marketing in Europe

5. Flying High, 3rd July at RAF Cranwell, nr. Sleaford. We will need volunteers with French, German or Spanish, possibly also Russian (doesn't have to be at a particularly high level)
INDIVIDUAL SCHOOL REQUESTS
Oakham School International Marketing Challenge, 18th June 2014 – In particular we are looking for someone with international marketing experience for the morning.

Bishop Stopford School, Kettering, International Day 9th July 2014  – Any language or background would be very welcome.
If you would like to help out at any of these events please contact us for more information.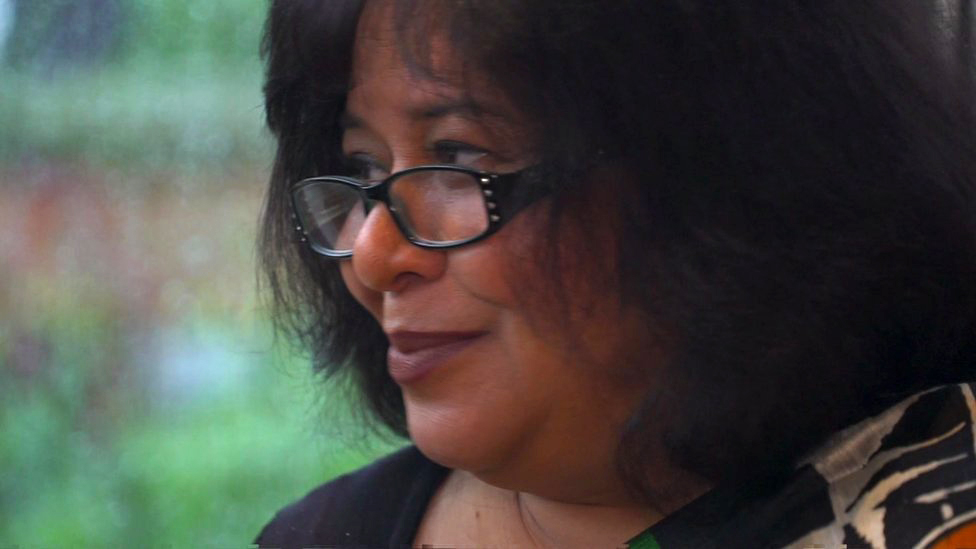 BBC analysis shows a 26% ethnic pay gap at some of the UK's best-known universities. [...]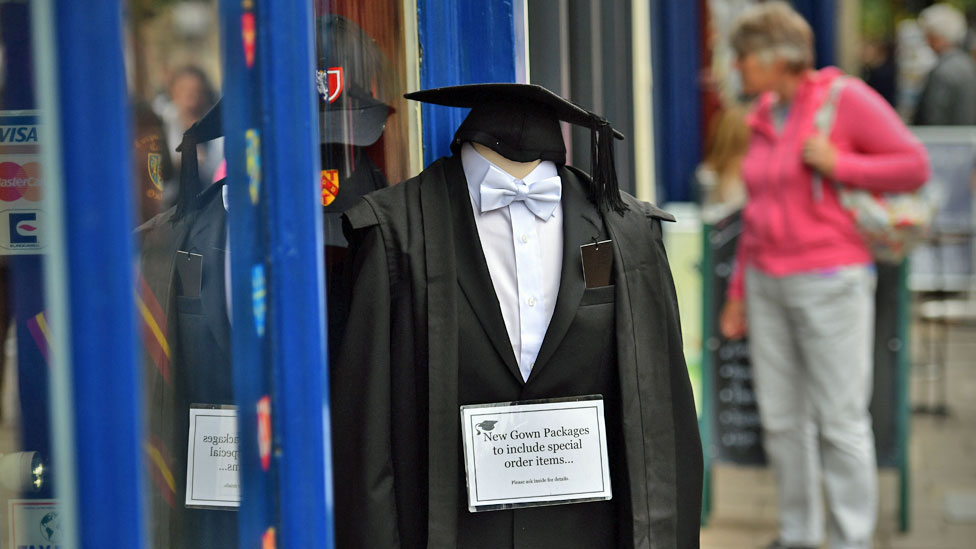 More Oxbridge places go to a handful of private schools than 3,000 state schools put together. [...]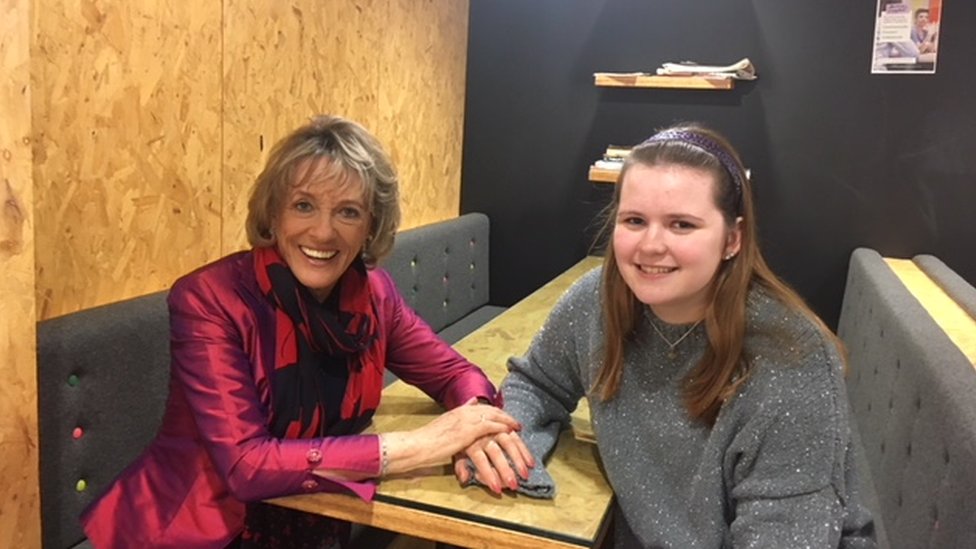 Childline founder says mental ill health epidemic is partly down to the fragmentation of the family. [...]